Learned talent enablement solution
Learned is the talent enablement platform HR-professionals use to easily create continuous performance management programs for their organisation, specific teams or their traineeships.

Enable your talent in 3 steps
Step 1. Get digital and make life easy.
Join us in the 21st century. Stop using old Excel files and set up up your continuous performance cycle with a powerful talent enablement platform. Set it up once and let it work its magic for the entire year.
Step 2. Lay the foundation and provide structure for everyone.
Design the performance management cycle so it fits your organisation. Lay-out a structure for the entire year and split it up into short and clear periods. Schedule coaching conversations, the exchange of feedback and goal alignment to provide a structure for everyone.
Step 3. Use data to enable and engage your talent.
Make use of the full power of the platform. Gain insight into the available skills of your organisation with amazing reports. Adjust the content of your learning academy to match the specific areas of development that your organisation needs most.
Explore the powerful features of the Learned talent enablement solution.
Plan the entire performance management cycle in 10 minutes.
Set up a continuous performance management cycle for your whole organisation, just one team or specific job profiles in less than 10 minutes.
Inspired by agile project management.
Split up the duration of each performance management cycle into short periods, what we call 'sprints'. This way you provide a clear structure for your employees and keep performance management on the radar.
Translate company goals to employee objectives.
At the beginning of each sprint the manager (coach) and the employee sit down together and through a guided template translate the company goals to individual employee objectives.
Employees set development goals to reach ambitions.
To reach personal ambitions and increase the contribution to the organisation, the employee is asked in every sprint to set up personal development goals.
Enable the frequent exchange of 360° feedback.
Schedule the exchange of 360° feedback in every sprint and turn asking for feedback into a habit. At the end of every sprint the manager (coach) and the employee use the feedback to evaluate the employee's performance and translate the feedback into actionable goals.
Create your own academy and assign e-learnings.
Integrate 'learning management' into your performance management cycle. Create an online academy with all learning content available in your organisation. The Learned recommendation engine will automatically make personalised suggestions for relevant learning activities for your employees.
Schedule regular coaching conversations with clear templates.
Help your managers to become better coaches. With the guided template from Learned every manager will be able to conduct a high-quality coaching conversation with his team members. Together they discuss business goals, personal development goals and the received feedback.
Keep employees engaged with their personal development plan and skill passport.
Stop using 'yet another tool'. Your employees work in their own lifelong personal development plan. They can take it with them wherever they go. In their plan they receive personalised learning suggestions, track all their goals and feedback and build their very own digital skill passport.
Check out some of the other features
The Learned-platform comes with a number of features to customize the platform to match your organisation and to make your life easier. Moreover, we keep adding new functionalities every month.
Look&feel
Customise the platform to your own look&feel to engage your employees even more.
Skill framework
Included in the Learned-platform is our default skill framework. Convenient if you don't have a framework in place yet. Customise it or add your own.
Job profiles
Create job and role profiles and assign them to your employees. Allow employees to ask feedback specifically for their job.
Multilingual
Learned.io is available in English and Dutch. The language can be set independently by your employees.
Privacy and security
The Learned platform complies with AVG legislation and we actively work on the security of the platform.
Automated onboarding
Learned.io is plug&play. The platform works intuitively. You can get started right away.
The Learned-platform has been developed after we have experienced first hand how difficult it is, as a manager, to coach your team continuously. This while 'room for personal growth' is the most engaging factor for the millennial-generation and gen-z.
Therefore, we have created a platform that not only enables users to create their own lifelong personal development plan and digital skill passport, but also facilities every HR-professional with the tools to step away from a traditional annual appraisal interview and implement a continuous performance management cycle.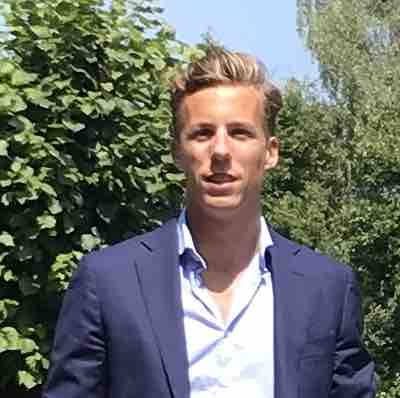 There is a solution just for you
Get the solution that gives you the tools to create a professional and easy to use continuous performance management cycle.
Personal
For professionals that just want to keep track of their own personal development.
Free
Business
For teams that want to set up professional performance management cycles.
€ 7,-*
Enterprise
For organisations that need additional security, control and support.
Contact
*Prices are per user, per month, if billed annually. Discount from 200 users may apply. Business package excluding € 999,- implementation fee. Learned general terms and conditions apply.
Sign up and try the Learned talent enablement platform for free. Design your own continuous performance management cycle.

CONTACT
Padualaan 8, 3584 CH, Utrecht. Nederland
(085) 0250097
info@learned.io