Product > Career framework
The basis for HR: a modern job library
With Learned's AI, you easily generate a modern job board based on market data. This makes evaluations objective and career opportunities transparent.
Generate job profiles using AI
Use artificial intelligence to generate job descriptions that include expected behaviors for relevant skills & competencies.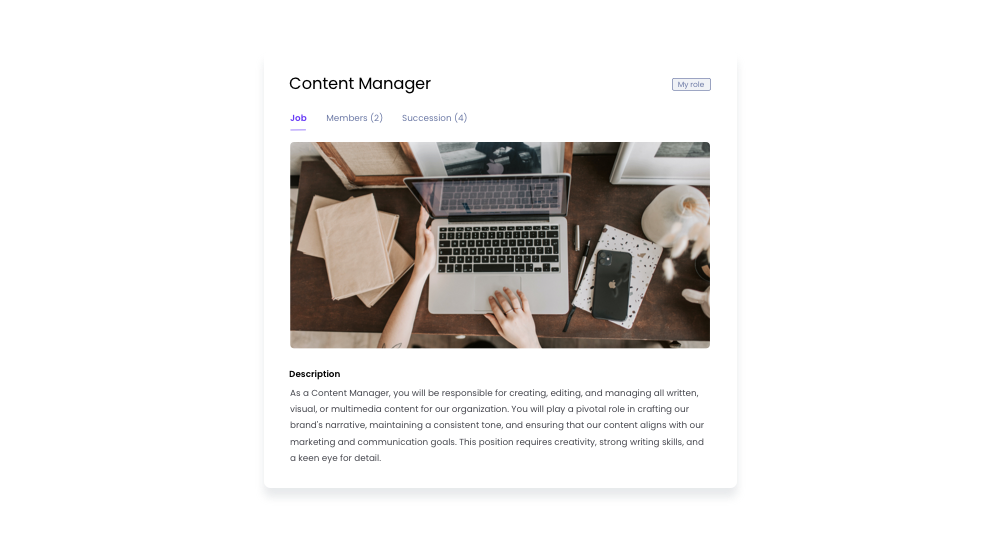 Build a competency & skill matrix
Use Learned's machine learning to create a skills and competency matrix with the expected behaviors at 5 expert levels (e.g., beginner to expert) and highlight the expected behaviors of your core values by making them an integral part of your career framework.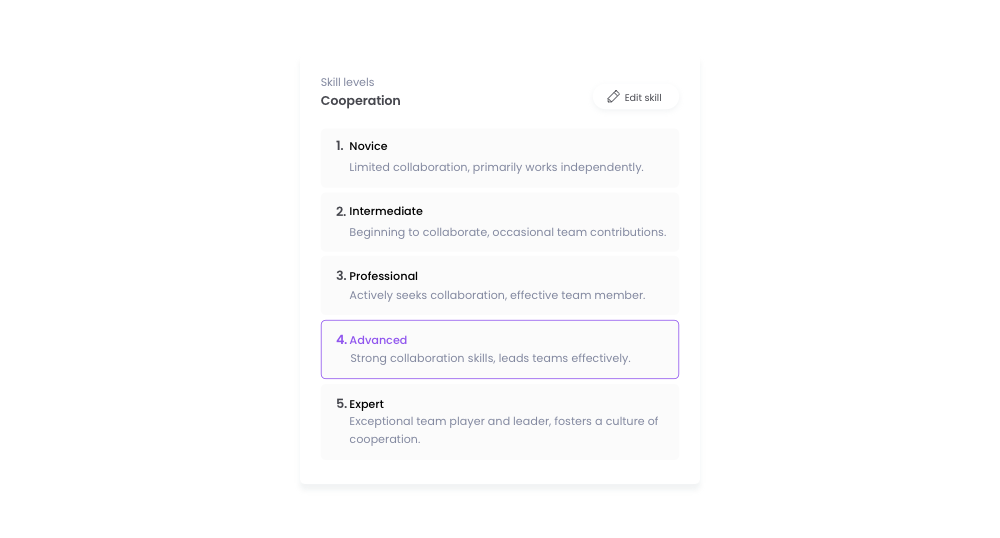 Maak kernwaarden onderdeel van je functiehuis
Make your core values an integral part of expected behavior in a job. Work your core values into concrete observable behaviors and set clear expectations.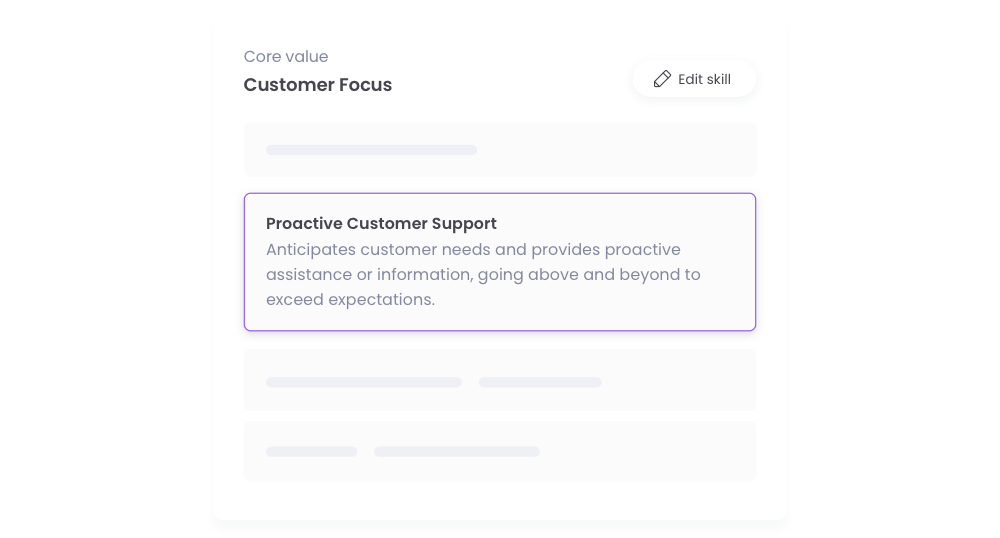 +200 companies trust Learned


Set clear expectations that enable objective evaluations
Connect your career framework with the performance module and conduct objective evaluations based on the expected behavior for the relevant skills and competencies for the employee.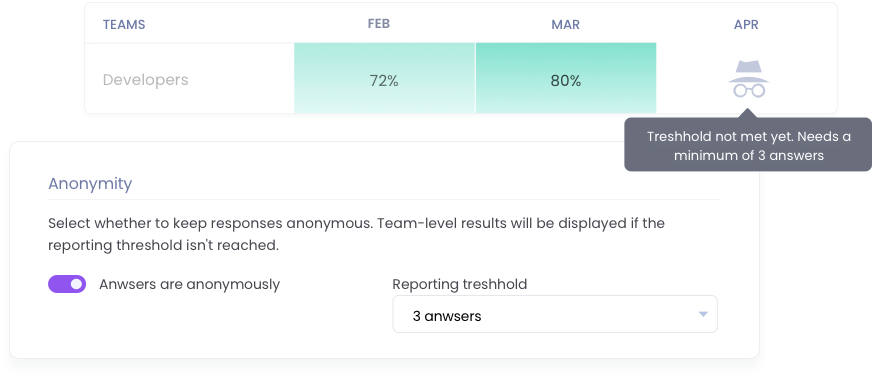 Make career- and development opportunities transparent
Create a transparent job library with objective expectations. Make sure everyone is aware of their internal career perspective and provide insight in where they stand and what they still need to develop in order to reach their next step.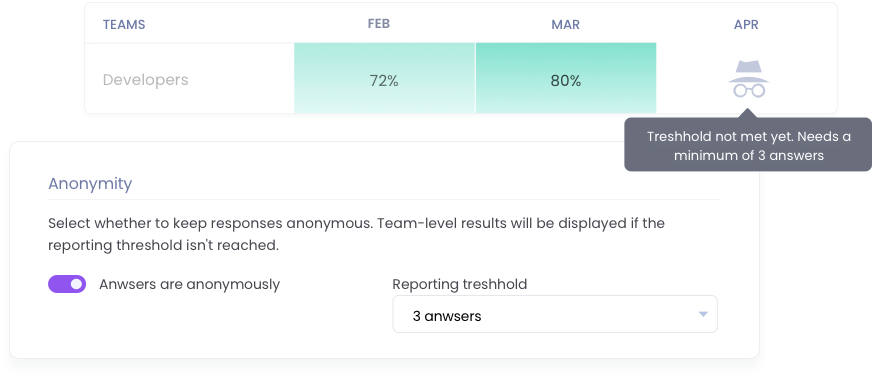 Compatible with job rewards modals
Integrate your job reward & evaluation modal in your performance management, learning and career pathing. Compatible with: STYR, Berenschot, TMA, Mercer en Korn Ferry and more.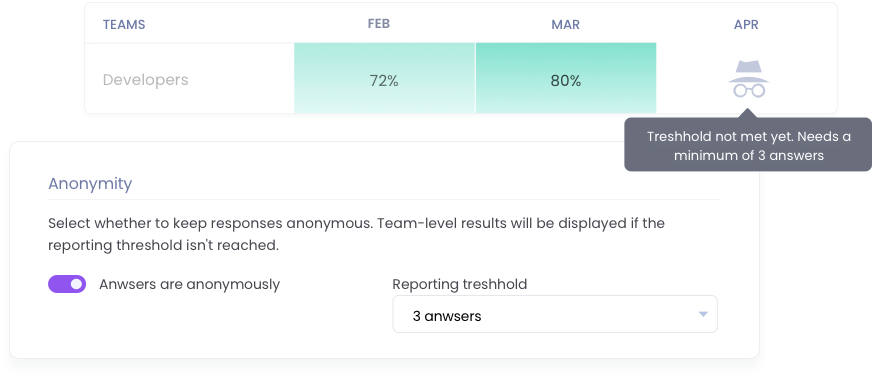 The software,
support

and

resources

to build a job library based on data
Frequently asked questions about the career framework
What does a career framework mean?
We define the career framework as a modern job library consisting of a description of all jobs in the company with a detailed description of the tasks, responsibilities and noticeable behavior for the relevant skills, competencies and core values.
How much does it cost to build our career framework?
Using the career framework is free. We believe in data-driven talent management and want to enable all companies to lay a strong foundation.
In what languages are the job descriptions and competencies & skills available?
The Learned job and competency database is available in English and Dutch. In the next months we will add several other languages.
Is our company's data safe?
Data security is paramount when using Learned's career framework. We prioritize user data protection through encryption, access controls, and strict privacy protocols. Regular security audits and updates are performed to ensure data confidentiality and integrity. Read all about our security here.
Why does it save me a lot of time?
Until now you had to google or use ChatGPT to create descriptions for jobs. In addition you had to ask managers for input in coming up with the relevant skills and competencies. Our AI and dataset automatically generate these for you based on your type of organization and industry. Providing you with a good starting point but the flexibility to make any adjustments you feel like.
How do I know the recommended skills & competencies are correct?
Learned uses online job postings and job descriptions to derive the most in-demand skills & competencies. Since the algorithm is self learning on your adjustments the recommendations will even improve over time.